Unique and Rare Blades & In-Store-Only Products
One-of-a-kind items, hand-crafted local artisan knives, historical pieces, and specific brands of knives such as Miyabi, Sukenari, Yu Kurosaki, Yoshimi Kato and more are available for in-store purchase only. To see the entire line of products, come visit us at Seattle Edge or email seattleedgesharpening@gmail.com for more information. Check our Instagram page for the latest updates. https://www.instagram.com/seattleedgesharpening/
In-Store-Only Cutlery
Only Seattle Edge sells these professional-quality artisan knives in Seattle, few mainstream stores carry these distinctive lines, and they are not available on Amazon. Albert can discuss the advantages of these beautifully crafted cutlery and you can experience for yourself in the shop!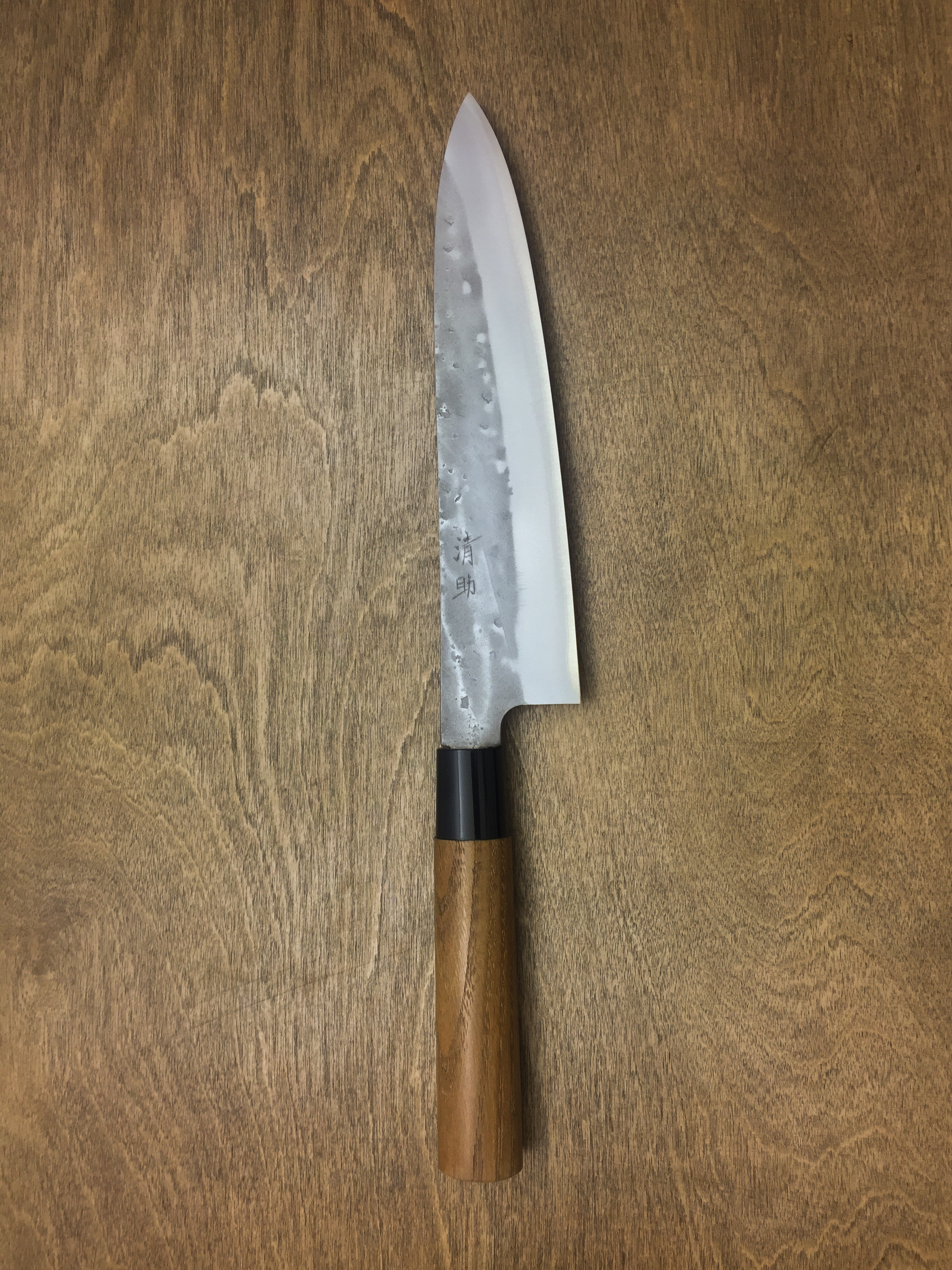 The stunning Tadafusa Nashiji series is an excellent choice for those who prefer sturdy, traditional Japanese knives. The blades are Aogami blue steel laminated between two layers of rustic-finished stainless steel.
The blue steel offers a fine, tough edge that touches up quickly, and stainless steel helps protect the blade while decreasing the patina characteristic of carbon steel. The ambidextrous carbonized wood handle is light, creating a forward balance that aids in the cutting process.
Since 1946, Sakai Takayuki has been making high quality knives respected by knife connoisseurs the world over. While Sakai Takayuki has only been in business fo the last 70 years, Sakai's history of sword and knife making dates back 600 years. Tradition, creativity and innovative design ensure your Sakai Takayuki knives will be with you for years to come.